Women In Whisky
To celebrate International Women's Day, we'd like to highlight six women in the whisky industry: breaking the gender stereotype that whisky is largely a man's drink. From master blenders to brand ambassadors, these women are driving forces in the world of whisky.
Kristy Lark-Booth - Founder at Killara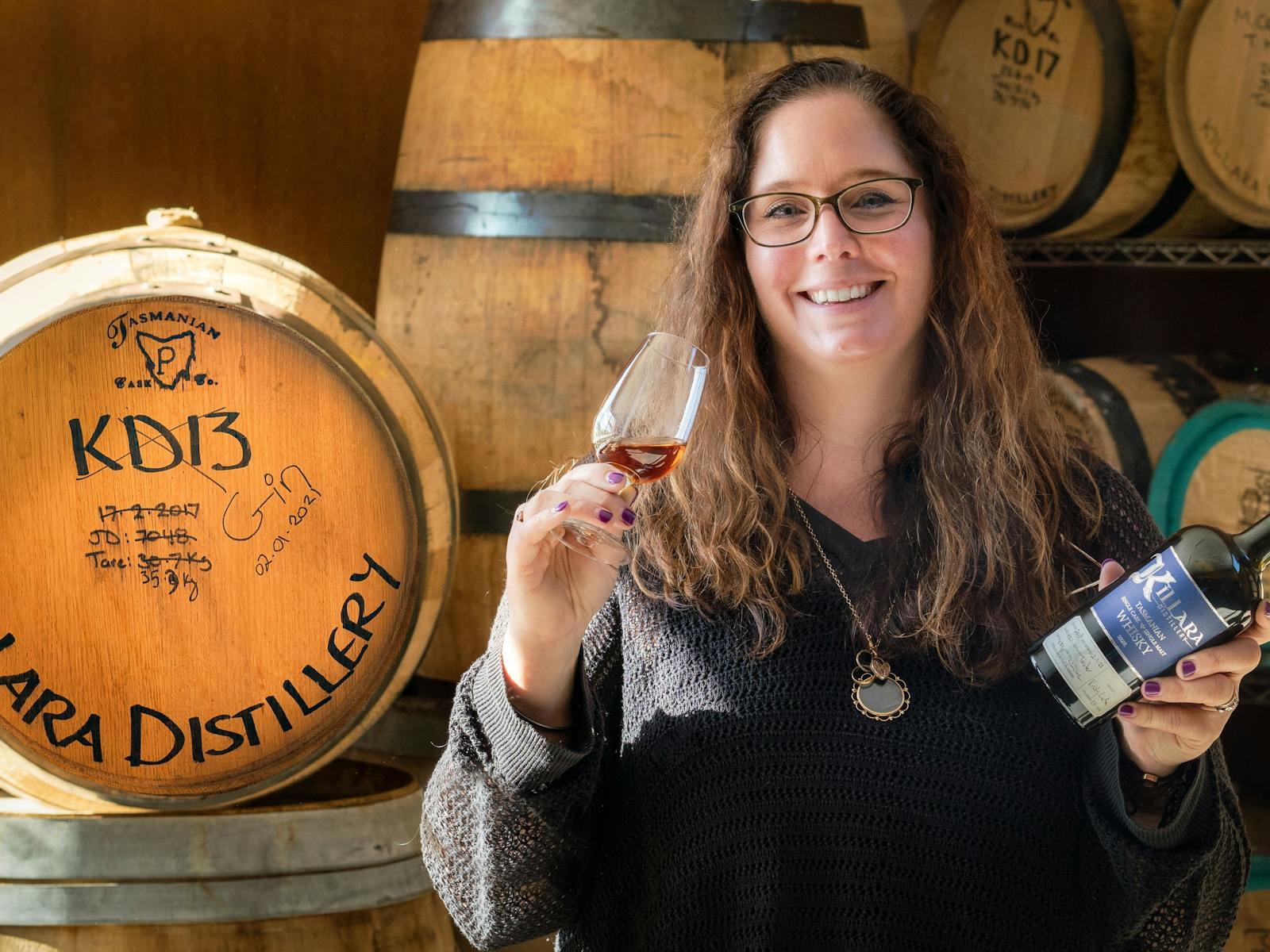 As the daughter of Australian whisky legend, Bill Lark, Kristy Lark-Booth has been distilling whisky since the age of 17. Through the years she learned the art of whisky production from her father, and the skill of gin and liqueur crafting from her mother, through working for their family distillery, Lark. She went on to become head distiller at the company, and produced award-winning spirit. After the distillery was sold on in 2013, she forged her own path by founding Killara Distillery in Tasmania. In addition, she founded, and is president of, the Australian Women in Distilling Association - created to promote, support & celebrate other like-minded women in the Australian distilling industry.
Kirsteen Campbell - Master Whisky Maker at The Macallan
Kirsteen became the first woman to hold the position of The Macallan Master Whisky Maker in 2019, the first in their almost 200-year history. Originally from Thurso in the Scottish Highlands, she graduated in 2001 with a degree in food science, and has worked as a whisky quality technologist for the iconic Speyside distillery's parent company, Edrington. She also holds a Diploma in Distilling, and has worked with the Scotch Whisky Research Institute. In her current role, she lends her extraordinary sense of smell and passion for Scotch whisky to the Whisky Mastery Team - which she leads.
Alwynne Gwilt - The Balvenie UK Brand Ambassador
Also known as Miss Whisky, Alwynne Gwilt ran the massively popular whisky blog of the same name, before taking up her role as UK Brand Ambassador for Speyside legends, The Balvenie, in 2017. The blog had the tagline, 'correcting the "Miss" belief that women don't like whisky.', and Alwynne has continued to represent whisky as a beverage for all genders. Hailing from Canada, she originally developed a taste for Scotch during a tasting at Milroy's whisky shop in Soho in 2008, and was our cover star for our Spring 2017 issue of Whiskeria.
Dr Emma Walker - Master Blender at Johnnie Walker
In 2021, Dr Emma Walker became first woman Master Blender at Johnnie Walker (no relation!), again the first in 200 years! With a background in chemistry, she gained a PHD in organic chemistry from The University of Edinburgh and went on to work for Diageo first as a project scientist and then as a blender and a whisky team technical specialist. The role of Johnnie Walker Master Blender is one of the most coveted in the industry, leading a 12 strong team of expert whisky makers in the pursuit of exceptional flavour. Speaking to Forbes in 2021, she said "For me, a scientific background and analytical mindset are valuable tools for a Scotch whisky blender to have, but a deep passion for flavour underpins everything and is something that's universal to everyone on our team."
Laura Davies - Distillery Manager at Penderyn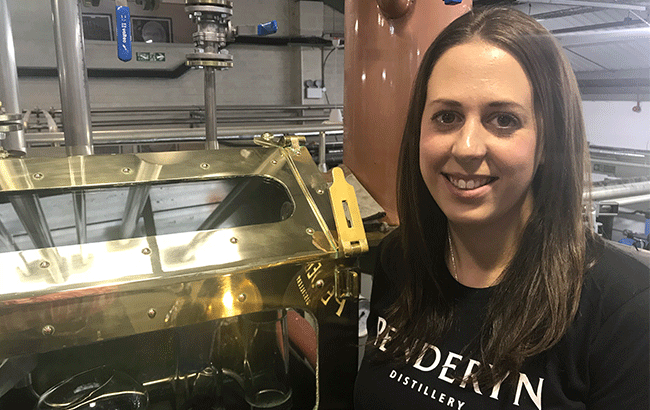 The young Welsh whisky distillery operates with an all-women distilling team, with Laura Davies at the helm as the distillery manager. She joined Penderyn during the earliest days of the distillery in 2012 as a trainee distiller, and has been a key factor in the critically-acclaimed distillery going from strength to strength in recent years. She is responsible for managing all aspects of the operation, including our malt intake, mash tun, fermentations and the operation the stills as well as being the Penderyn brand ambassador!
Desiree Reid - Founder at Cardrona
In 2011, Desiree Reid put to action her dream of making a single malt whisky in New Zealand. After researching extensively and travelling to distilleries in the USA and Scotland to learn from the masters, she founded Cardrona Distillery in 2015. Their location is one of the most southerly whisky distilleries in the world, nestled within the impressive snow-capped Southern Alps of New Zealand's South Island. After twelve years of hard work and unwavering belief, Desiree now leads the 50-strong team at Cardrona, which is taking the whisky world by storm. You can read our interview with Desiree in our current Spring 2023 issue of Whiskeria.